BLOG POSTS
Machine learning and all its related methods and algorithms can change our view of the world of science
Machine learning and all its related methods and algorithms can change our view of the world of science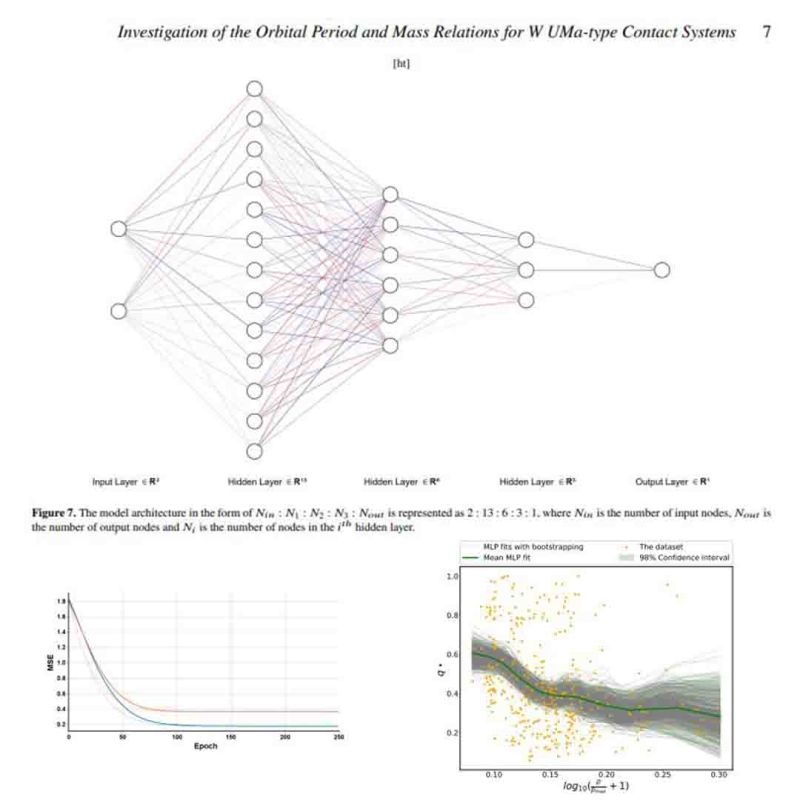 Machine learning and all its related methods and algorithms can change our view of the world of science. There are so many undiscovered areas in science that we have a lot of empirical data, but we still can't describe their relationships
Machine learning and all its related methods and algorithms can change our view of the world of science. There are so many undiscovered areas in science that we have a lot of empirical data, but we still can't describe their relationships. At Raderon AI Lab, we are trying to identify the applications of artificial intelligence and machine learning in science and develop tools that can uncover more unknowns.
In the recent paper was published in the MNRAS journal, our colleagues in the Department of Astronomy, for the first time, used "Neural Network and Multi-Layer Perceptron Regression" to estimate some parameters of contact binary systems based on photometric data. Also presented a descriptive model for interpreting some relation of these data using machine learning methods, especially neural networks.
This achievement could be a starting point for further advances in machine learning techniques in this part of astronomy and other parts of space science data analysis.
At Raderon AI Lab Artificial Intelligence Laboratory, we have focused on using artificial intelligence in various fields of science and solving challengeable problems.